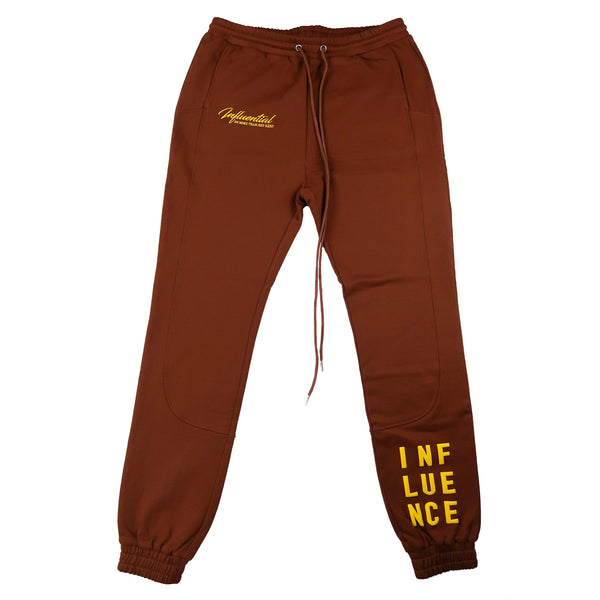 With 100% cotton and custom stitched seams, the INFLUENCE sweats are both stylish and versatile. The custom thick elastic cuff allows these sweats to sit perfect on any shoe or heel. 

-Fits True To Size
-100% Cotton
-Embroider & Puff Print Logos
-Elongated Drawstring
-Elastic Cuff
Chocolate/Yellow Sweater
I love the color it fixes great!!!!!
Superior Quality
The quality of this brand is one of the best hands down! And we all know the unique style is unmatched. As long as they release material I'm forever shopping! Want some of the dopest pieces that last a very long time & still look good, this is your one stop shop!