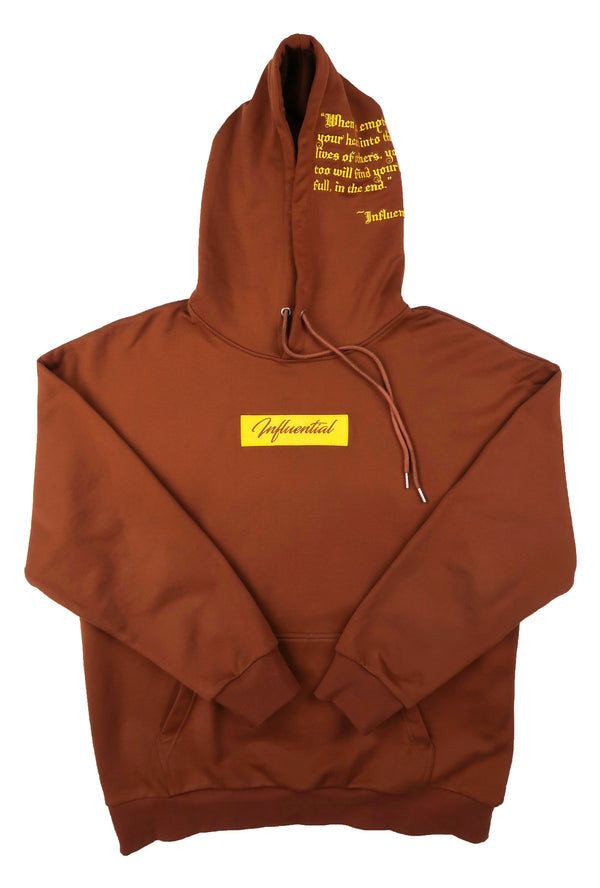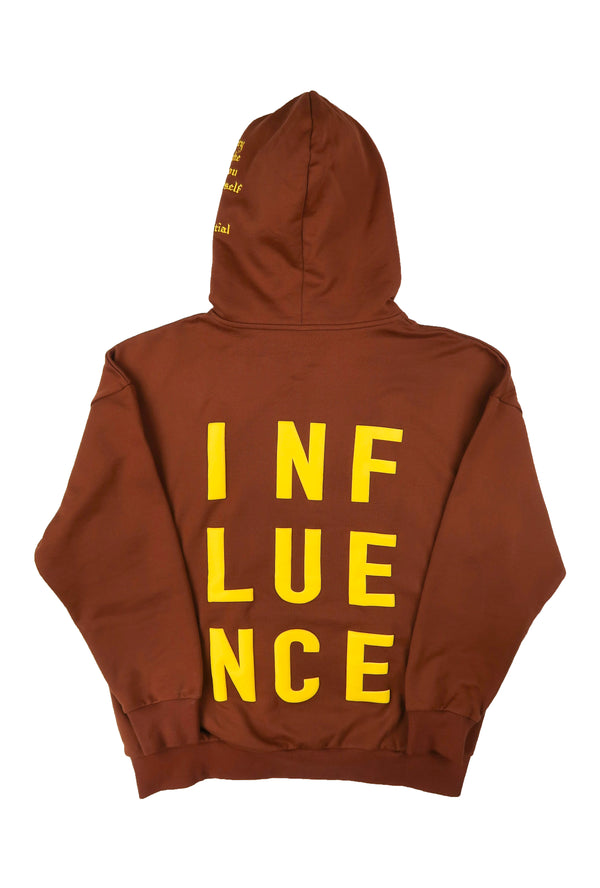 "When you empty your heart into the lives of others. You too will find yourself FULL in the end." The INFLUENCE hoodie is the ultimate mix between luxury and cozy vibes. Engineered with a double layer hood and premium threads throughout. 

-Fits True to Size
-100% Cotton
-Embroidered Front + Hood & Puff Print Back
Chocolate Hoodie and Joggers
The most comfortable set I've ever had. The material, details, and everything are just i m p e c c a b l e!